Happy Friday everyone! I know some of you might have thought I quit designing because it has been so long since I have released anything- but I am happy to report that I am starting to feel better and I am so excited to be getting new products out to you. Today I have got a MAJOR one for you- and of course a freebie! :)
This set of templates aren't new to some of you who have been my faithful blog readers- but I have gone through and resized them so they are now all 12x12. This set is awesome when you have got a whole trip- or big batch of pictures that you want to get done fast. Case in point I put together an entire Shutterfly book for my parents of our recent family reunion and I got it done in 2 DAYS!! (Which was really good because I had a free book code that was expiring in 3 days!!) I just used these templates and an adorable kit I got from WM [squared] Designs and I was off. You can check out my book below, but first here are the templates. I've broken them out into smaller packs- but if you want a killer deal go for the Mega bundle- it comes with everything you need to finish a full 20 pg book (including front and back cover templates).
Vacation Templates Mega Bundle
by Purple Tulip Designs
Vacation Templates Pack 1
Vacation Templates Pack 2
Vacation Templates Pack 3
Vacation Templates Pack 4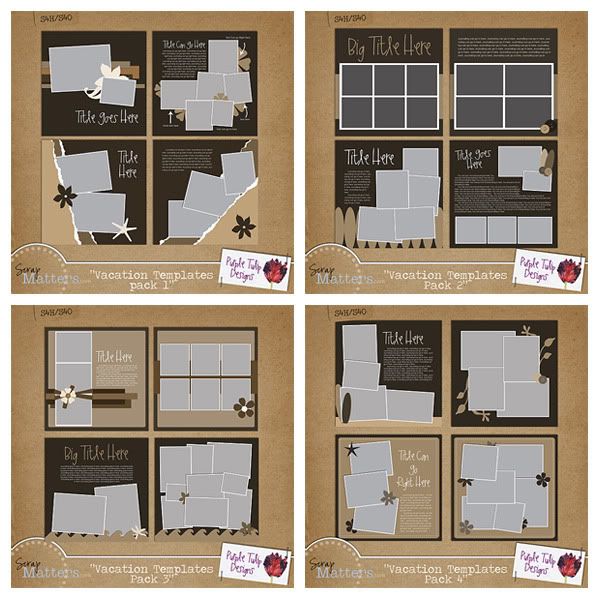 Vacation Templates Pack 5
Freebie- Link Removed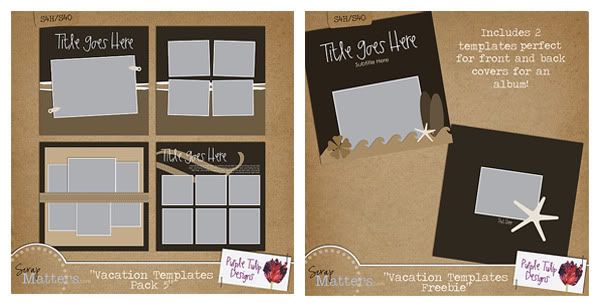 And here is the album I made using
Beach Bum by WM [squared] Designs:
And now here are some beautiful pages from my new CT (aren't they awesome??) and notice a lot of the pages have nothing to do with beaches/vacations- so don't let the name throw you off.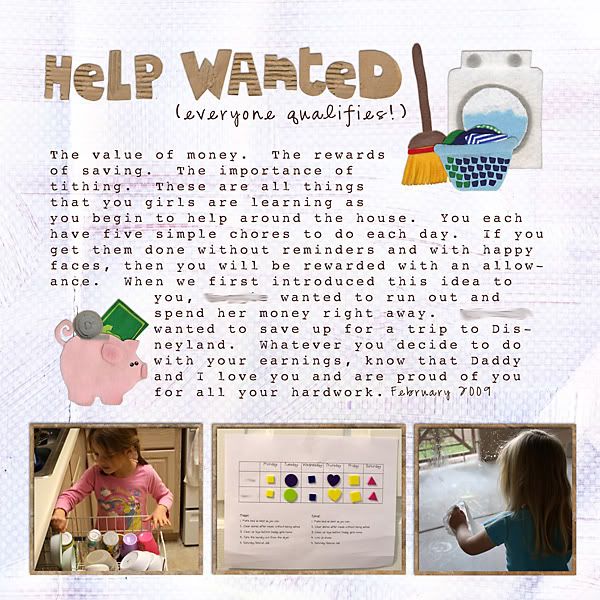 By Mandy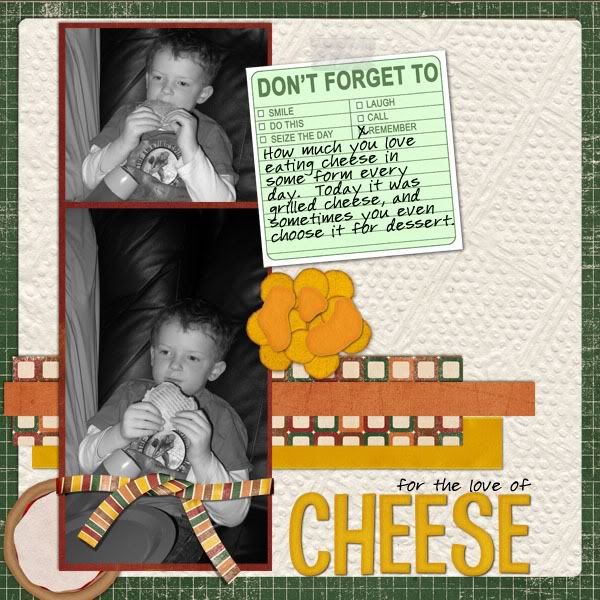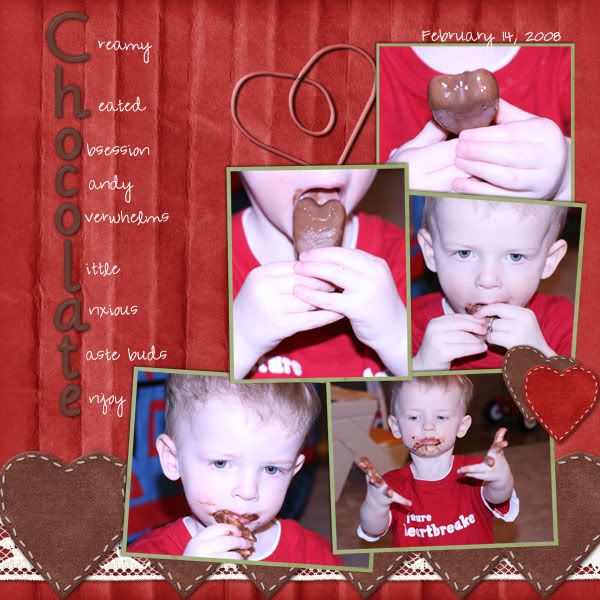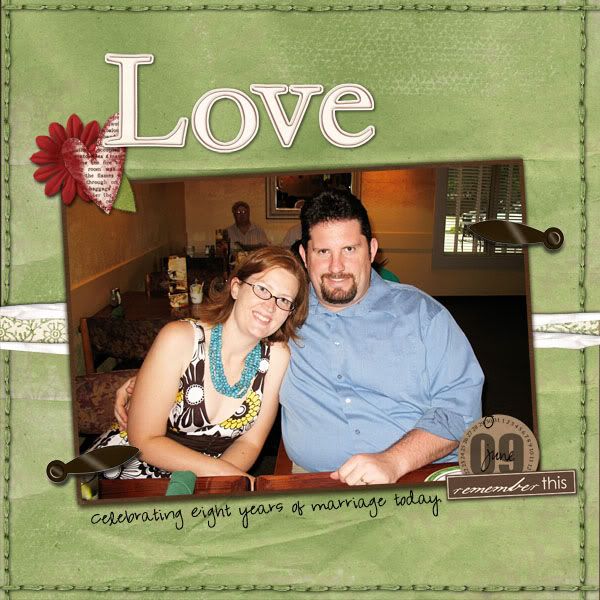 by Janinie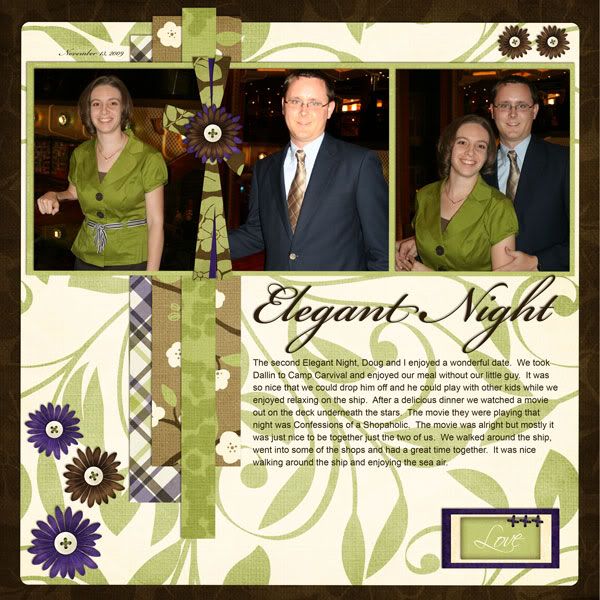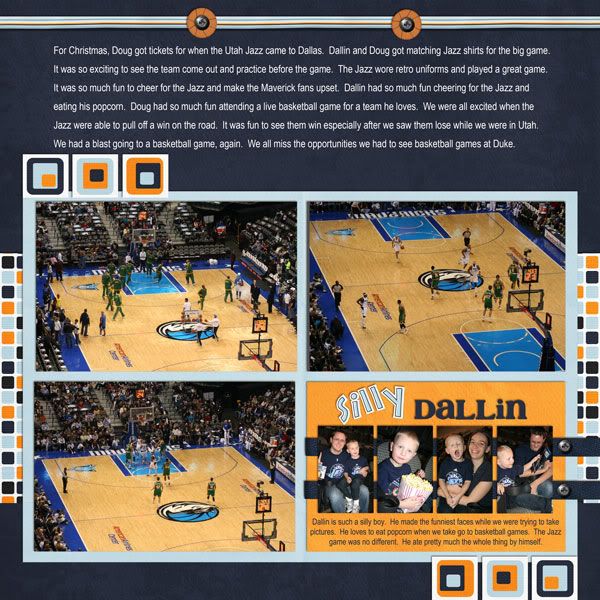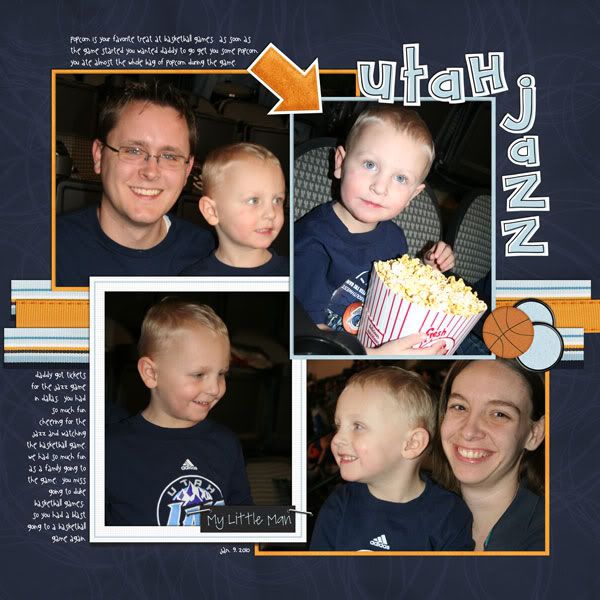 by Melissa H.
by Kayla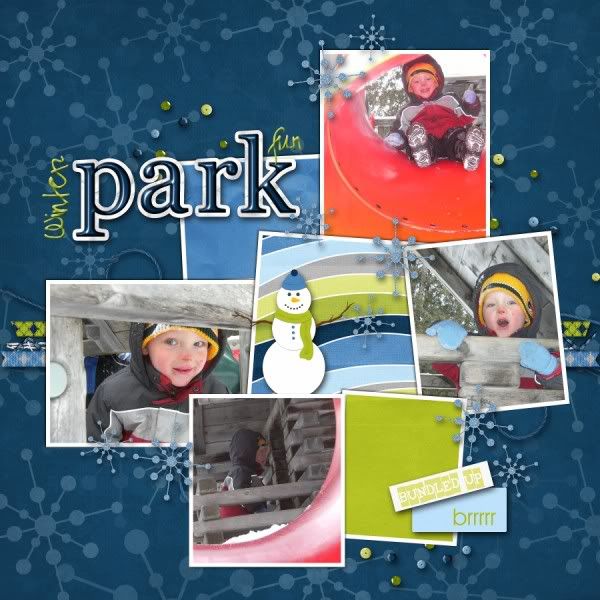 By Melissa B.